cooperdavid wrote:Im s.ervicing my 2.0 tdi b6 at the weekend and was wondering how easy it is to remove and clean the EGR valve.The car has done 109 k and I dont think its ever been done so will probably be full of crud. Any info greatly appreciated.
Its fairly easy to clean once you get the git off! If you are decent with a spanner it shouldn't take you more than 10-15 minutes to get it off and then cleaning is obviously straight forward.
You will need a M10 12 point spline bit to remove the EGR pipe from the body though and a selection of torx bits (cant remember exactly but i think T40 and T30).
Unfortunately I don't have a picture of the egr valve on the car only off.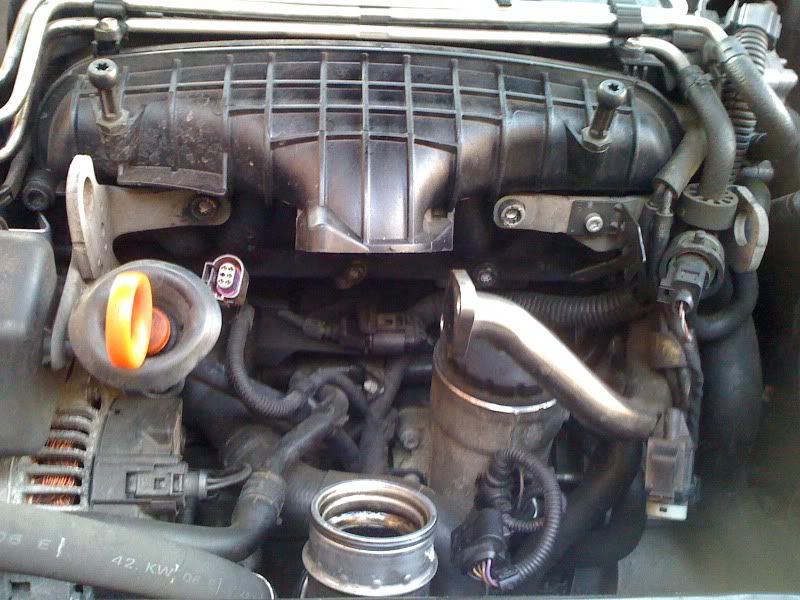 Once the engine cover is off all is revealed! You will be able to see two of the three bolts that hold the egr valve and the throttle body to the inlet (its not a throttle body as such but easiest way of describing it)
The third is behind the egr valve - poo pic but see here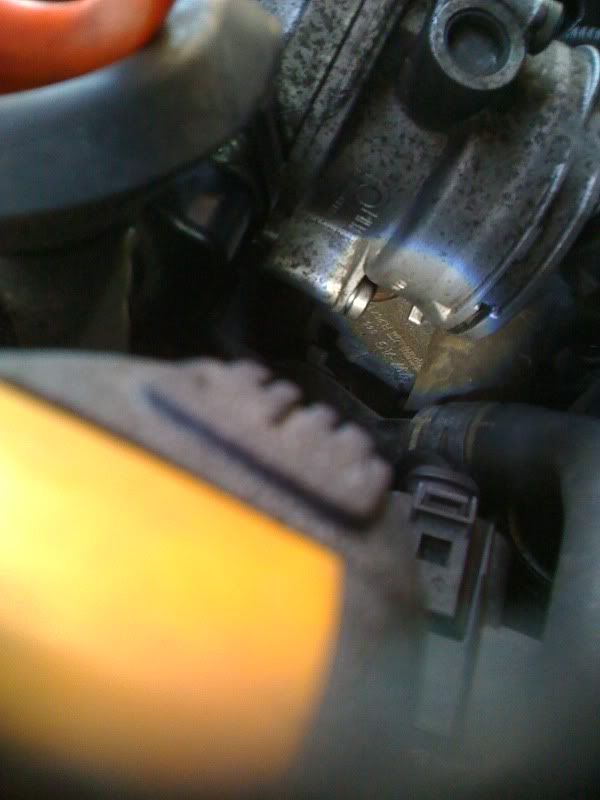 To get at it you will need to remove the rubber inlet hose from the egr valve, slide the metal retaining clip away from the body and jiggle the pipe down to release it.
There are two wired connectors on the egr and throttle body remove these by pressing the small clip and push the connector away (easier to do that explain).
Loosen and remove the two 12 point splined bolts securing the egr pipe to the body - the gasket may fall out - mine didnt as the carbon was holding it on!
Now remove the three bolts holding the valve to the inlet.
you should then have one of these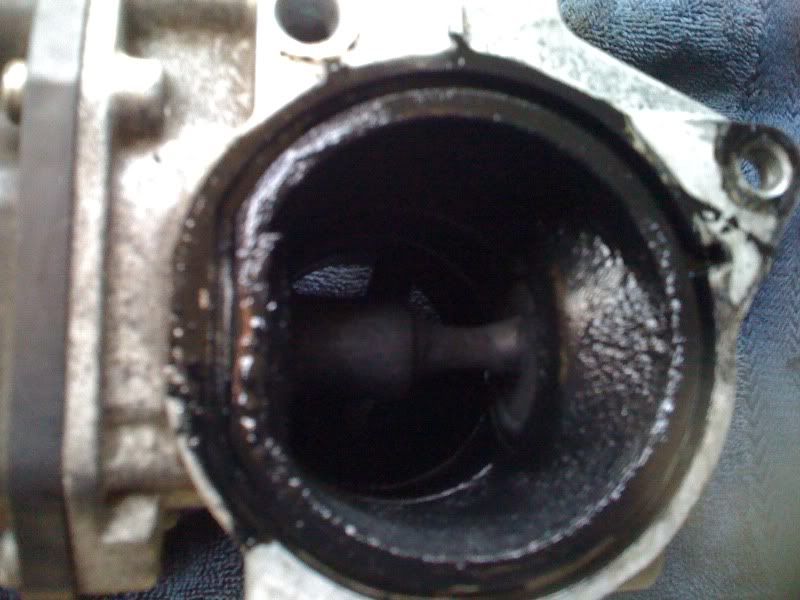 To clean I used a soft brush (tooth brush ideal) and some diesel. I used diesel as it was all i had, you can use any cleaning solution you like, white spirit, petrol, carb cleaner. Anything that it a de-greaser should work.
When your finished it should look like this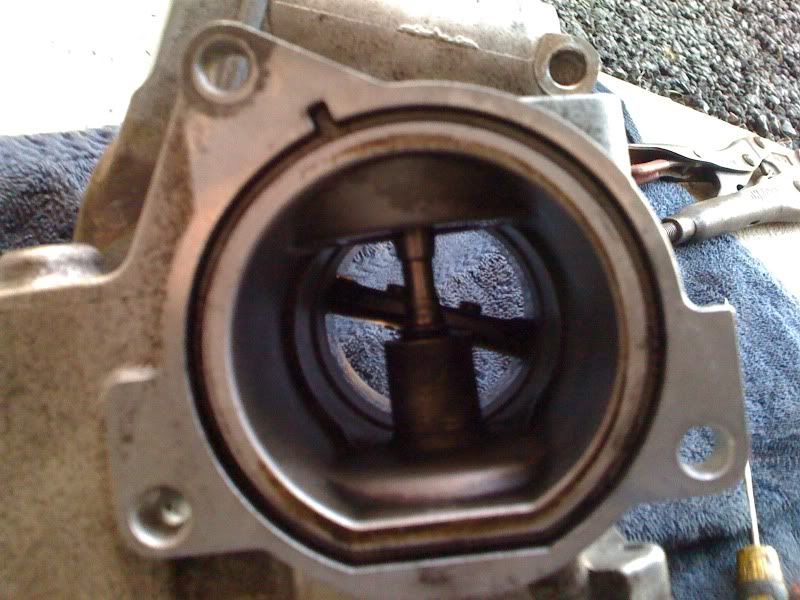 Hope that helps a little.