Been quite some time since I've last posted, I've still kept an eye in as still have my b5 which has done me well.
Anyway, another drunk eBay session has yielded this beauty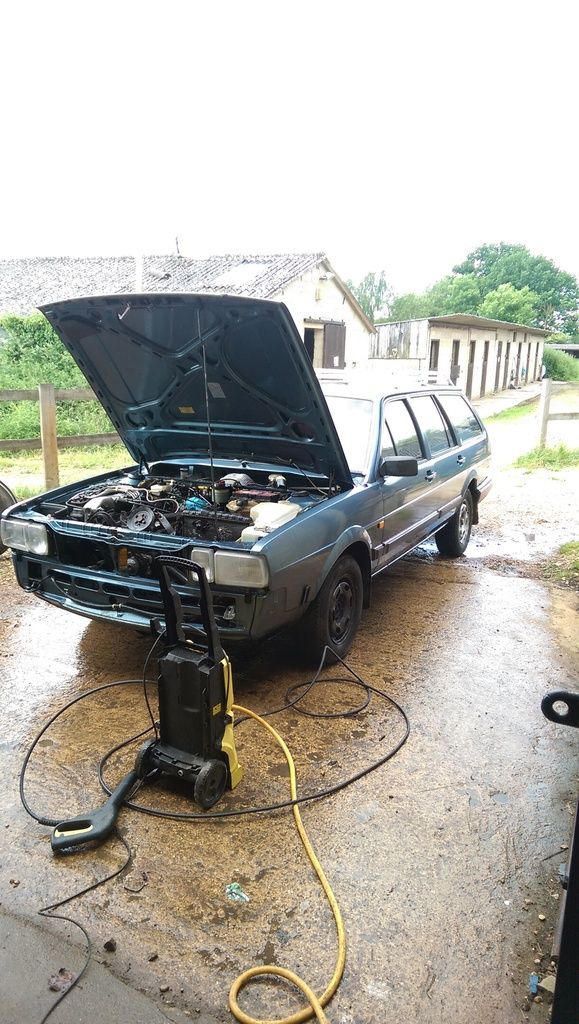 [/URL

Been busy cracking on with it the past week. Core plug missing from engine so had to replace that along with cam belt, shot water pump and plugs leads etc plus got loads more bits in the grand gsf weekly 40% sales.

[URL=http://s1255.photobucket.com/user/whatw ... 5.jpg.html]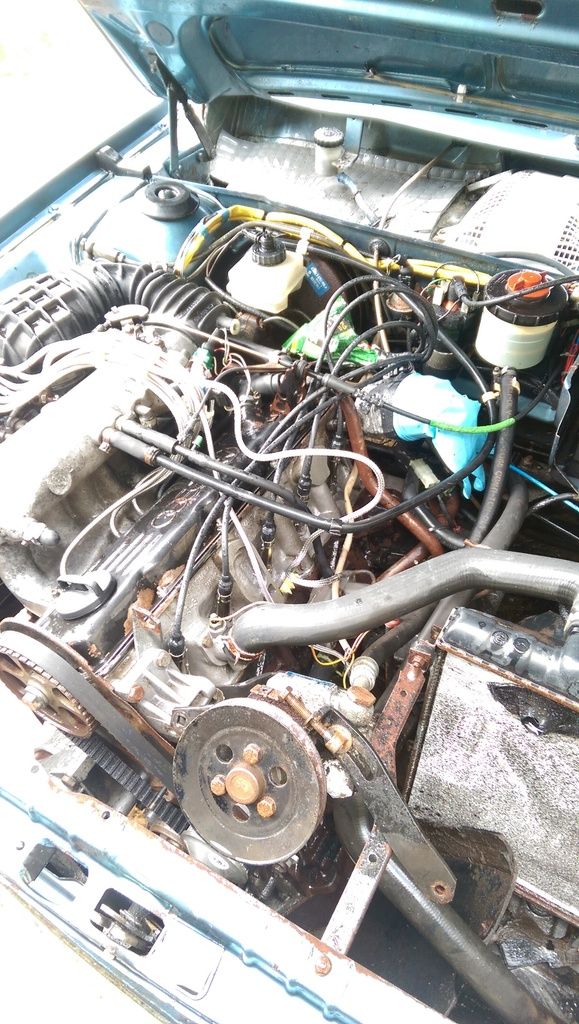 Cleaned engine bay with truck wash and jet wash, come up a treat, got loads to get painted up and after about 30 seconds of cranking fired back into life. Main issue I have is radiator is shot, quite expensive to replace. Plus thermostat housing is cracked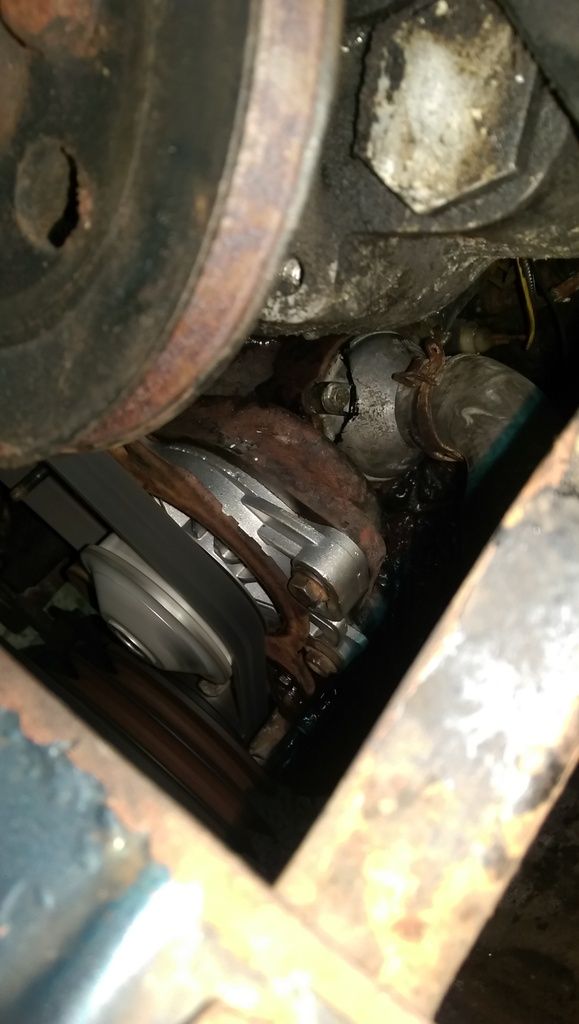 Plugged with silicon but holds its drink.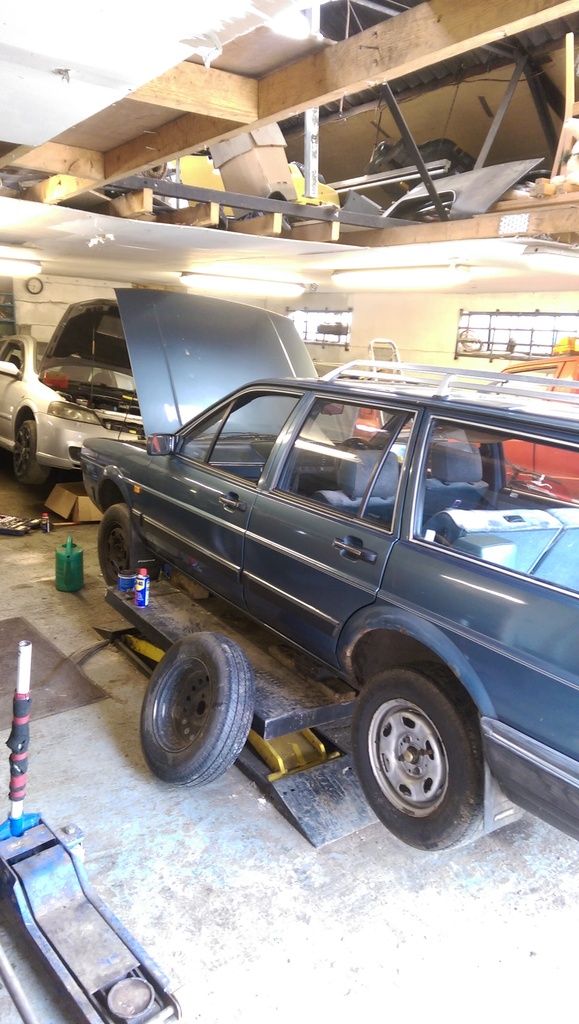 A pre washed engine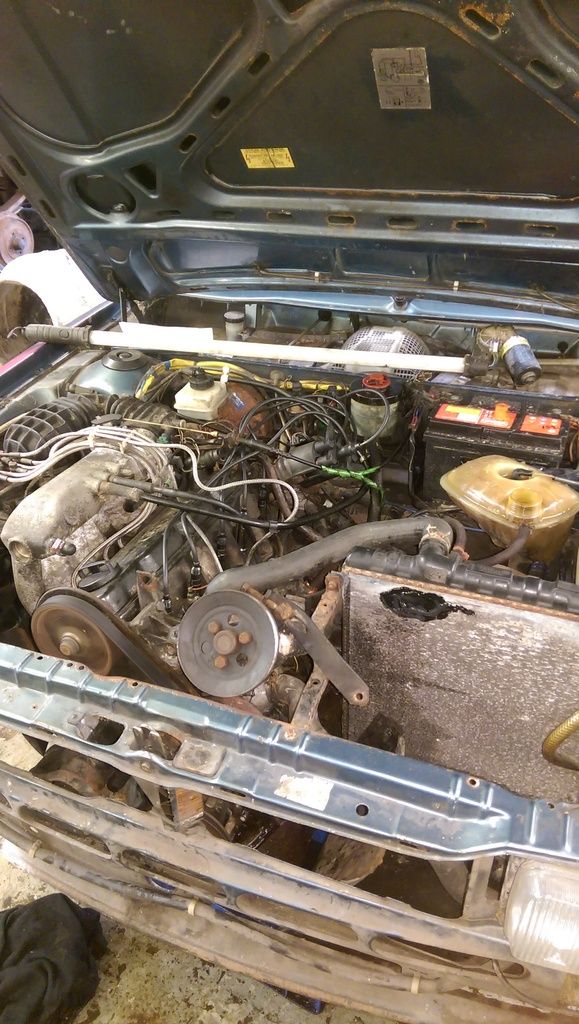 Headliner removed and stripped, already broken in two, most likely due to a dodgy sunroof retrofit, at first used brake cleaner but made the old foamy adhesive ultra gloopy and used alot of presious brake cleaner, moved onto warm soapy water and it worked a treat, ready for bit of fibreglass repair and recovering, hopefully the resin won't eat the material.