Hi I'm Rob, I'm from Dublin
. I finally managed to start my build thread, after being on the forum since May. Anyways, I bought my car in January last year, she is only a 1.9 Tdi, 105bhp, I needed something to do better MPG as I drive 80 miles a day, my previous two cars were disasters
, C220 cdi (first car) and then after a year 320d, anyways;
So I should start at the beginning, I bought her for €4000 damaged which wasn't bad IMO this time last year....
These are the pics as advertised when bought (poo quality), there was damaged to the left wing,bumper,airbags,mirrors and head light.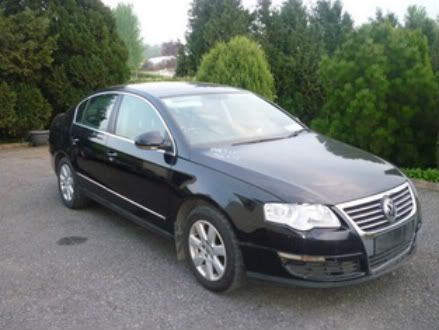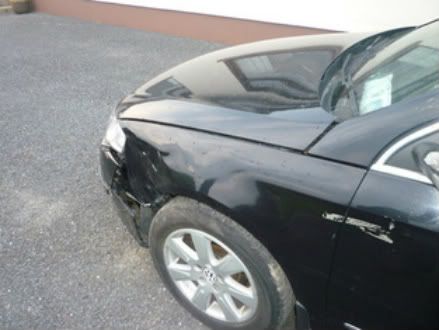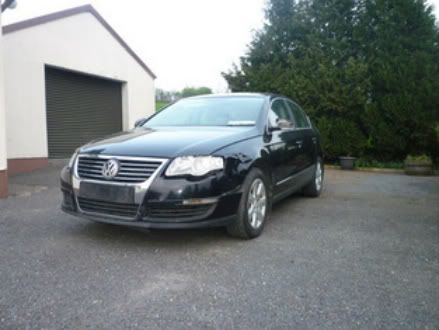 As soon as I got her home, I went on Ebay and looked for part's, and after 2-3 weeks aprox she was on the road good to drive. I had no plans, didn't know whether to keep her or sell her on and get something else.
It was May early June when I joined this forum and when I looked around at the B6's around here
spent day's doing this and sort of made a picture in my mind of how I wanted my car to look like. In May I went looking for some alloys and found a cheep set needed some repairs, but hey cheap as chips, I stuck them on the car for a week before they came of as it looked like an Audi Allroad, and I left them in the shed until few weeks ago. In August it was time for a the timing belt to be changed for the second time, 15k early but still, when I found out that the engine mounts where broken, I had to drive a saxo
for a week. Anyway I was lucky that time as I had no choice, it was between fixing it somehow or new engine... a day of staring and designing mounts and 6 day's or so of fabrication. I've put pics below on how I fixed it... then time went by until the end of october when I got the Fsi tips, r-line splitter and cupra lip for my bithday along with a fantastic looking cake
picture
. Didn't fit any of what I said until I found coilovers, I looked everywhere for cheap decent coils and no luck then G-Black (thanks mate) sold me his AP coils.
The car is a base passat but the previous owner had bits and pieces done to it and I've realised that six months after.
List of things done so far:
Chrome trims
Highline front grill
Clear indicators
Alloy wheels Stock 16" and 18" GTI Monza alloys, now 19" Dished Merc alloys
CC Cluster (Thank's to Jarek for the help)
CAN-BUS upgrade to version E
Centre Console with armrest
AP Coilovers from G-Black
R-Line Front Slitter
NK Tuning
Cupra Front Lip
Ebay
1.6 Fsi exhaust x2
Fixed broke engine mounts
How-to with pics
- and few others will edit and update list as it goes
1.6 Fsi exhaust tips Mod:
Stock exhaust to twin 1.6 Fsi polished tips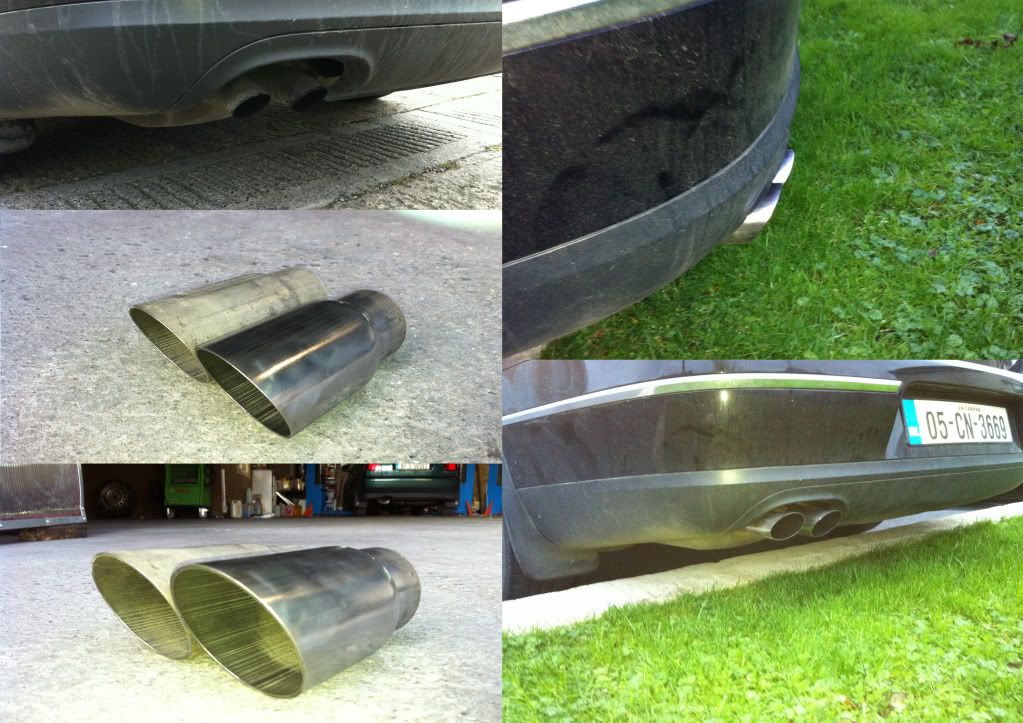 18" Monza alloys got them cheap and well worth the money
started with 100 grit sand paper all the way to 3000, then used rubbing compound to polish them. Love the look unfortunately one of the alloys has a deep marks and I've to paint them instead
anyway here's a pic of what came out, waste of time tbh, if I knew i would't have spent 5 hours at least on each.