Basic 'how to' on repairing your rear brake motors.
Firstly i had the warning message and flashing brake switch which then after a few days went to an audible 'bong' as soon as you drove off and remained on :/
My first thought was to oder a new switch (still not got it as the ebay seller posted to the wrong address.)
After a few pointers off seb on the b6 forum i set about having a go myself as i'm working in france and did'nt fancy the long drive home with that irritating noise.
First of all have someone stand at the rear while you operate the brake to determine which side has failed.
Jack car and remove wheel
Remove the motor plug and undo the 2 T30 spline bolts then gently prise the motor away from the caliper.
Once removed you can do a quick test just to see if its got any life, connect 12v to the poles +/- works either way but just quickly touch the terminals. Mine made an attemp but clearly under strain/stuck
Now gently pry the outer casing off using a flat screwdriver and small hammer, just tap lightly all around and eventually it will come apart. Do not force it off or liable to crack.
Once apart remove the belt off the larger wheel and take the gear out, give the casing a good clean, i used wd40 and a brush as its all i had. As you can see my casing is split and the reason most of them pack up, this lets in water and over time seizes the shaft up.
Next give the gear/shaft a good clean to and free up the bearing then a good grease (not the cog for the belt though) The center part rotates like a spinning plate with a wobble 'best way i can describe it lol, do not attempt to pry apart as this is how it is.
Now repair the crack, I opened it slightly to allow the glue a good bond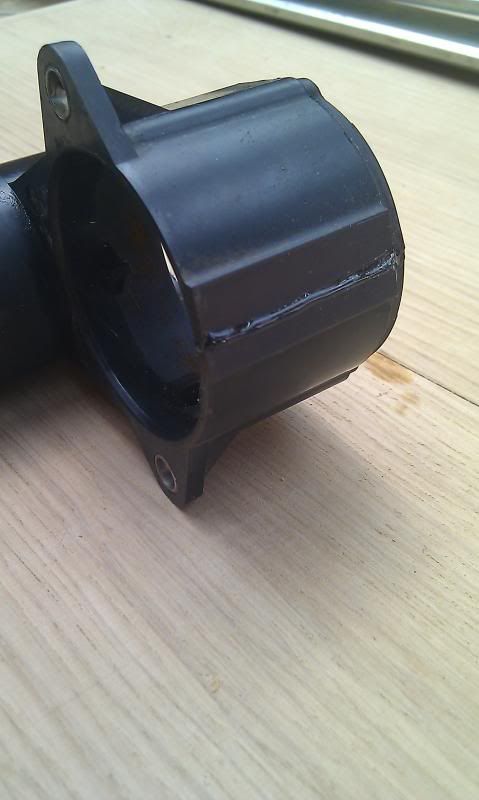 After everything is freed up, cleaned and greased + crack repair you can put it back together making sure the 2 lugs that stick out on the shaft are sat within the metal runners on the casing to prevent the whole thing turning.
There is no 'click' and does not seem to seal as tight so i put a few small blobs of glue in about 6 places then gently squeezed it in a vice all the way round (GENTLY OK) Then leave to set.
Finally i sealed with some clear silicon
Re fit to the car but clean the area on the caliper to and apply a little grease to the 'o' ring to prevent it nipping against the casing. Tighen up and plug the cable in job done!
My dash and switch lights never appeared again and worked fine on my 1st test
Total realistic time to fix is about 1.5hrs