Ok this guide is for Lit needles on VDO immo 3 Clocks only.
It's also at your own risk as you could potentially brick your clusters resulting in them needing specialists fixing or worse replaced!!
This is what the mod is like after completion.
Daytime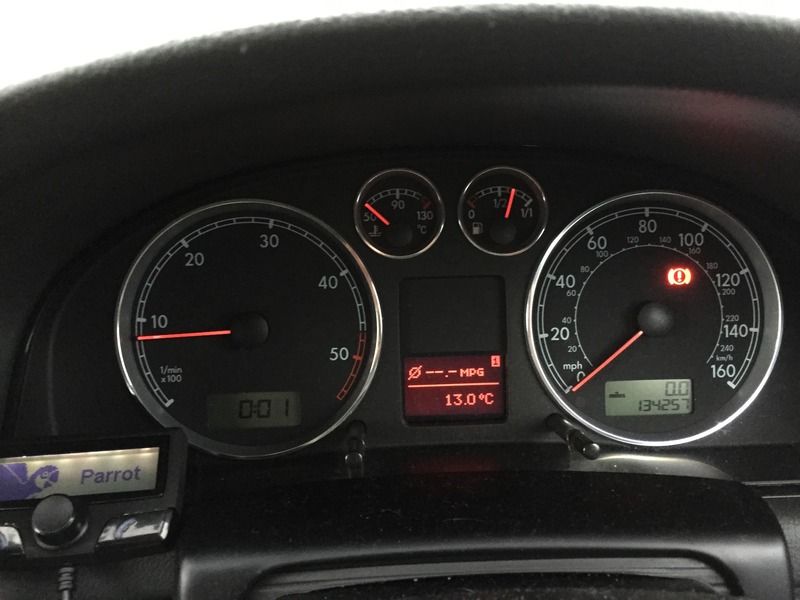 Night time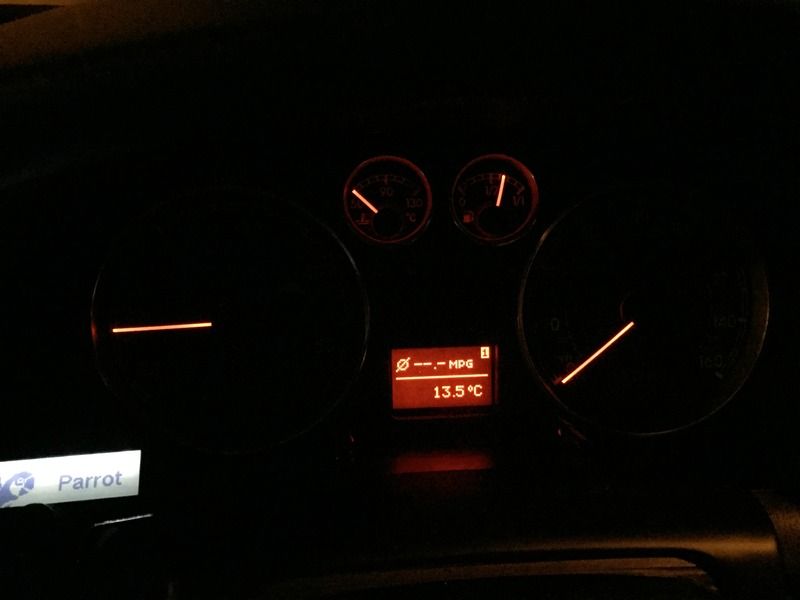 Ok to do this mod you need an XP equipped laptop depending on software you get and a cheap eBay 409 USB lead. This is what I used and it worked perfectly.
Software required is VagTacho, or Vag Commander, and XV132 hex editor. The first two can be got on eBay and they wont be fully legit versions but they work.
I used a Chinese copy of Vag K-can Commander.
1. Open up your laptop in the car and get it all up to speed. Connect your lead to the OBD and open Vag commander. Switch your ignition on but don't start the car. You leave it on during the entire process but you may want to switch of the heater and radio.
This laptop has a broken screen but works perfectly fine.
2. In the bottom right of the vag commander you need to change the connection type to K-Line from whatever its set to when your first open it.
3. Go up the page and choose Instruments/Immobiliser and one the sub page that opens up press read to read your eeprom.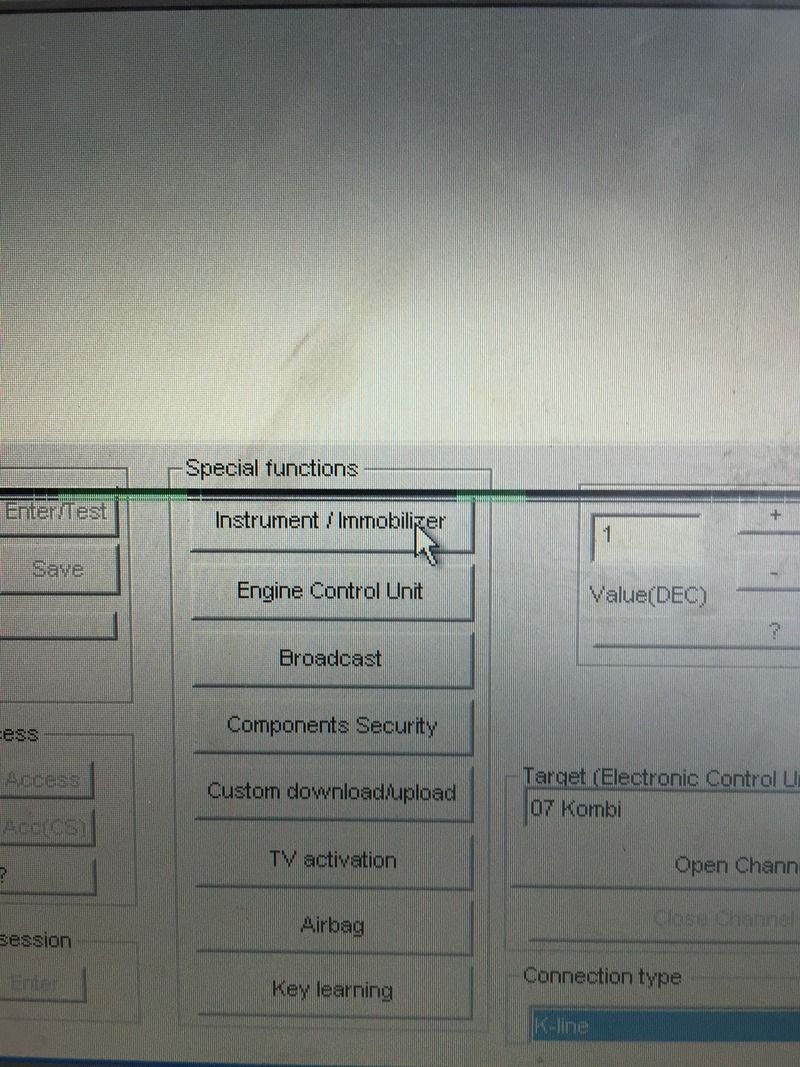 4. Once this eeprom read is complete it'll look like this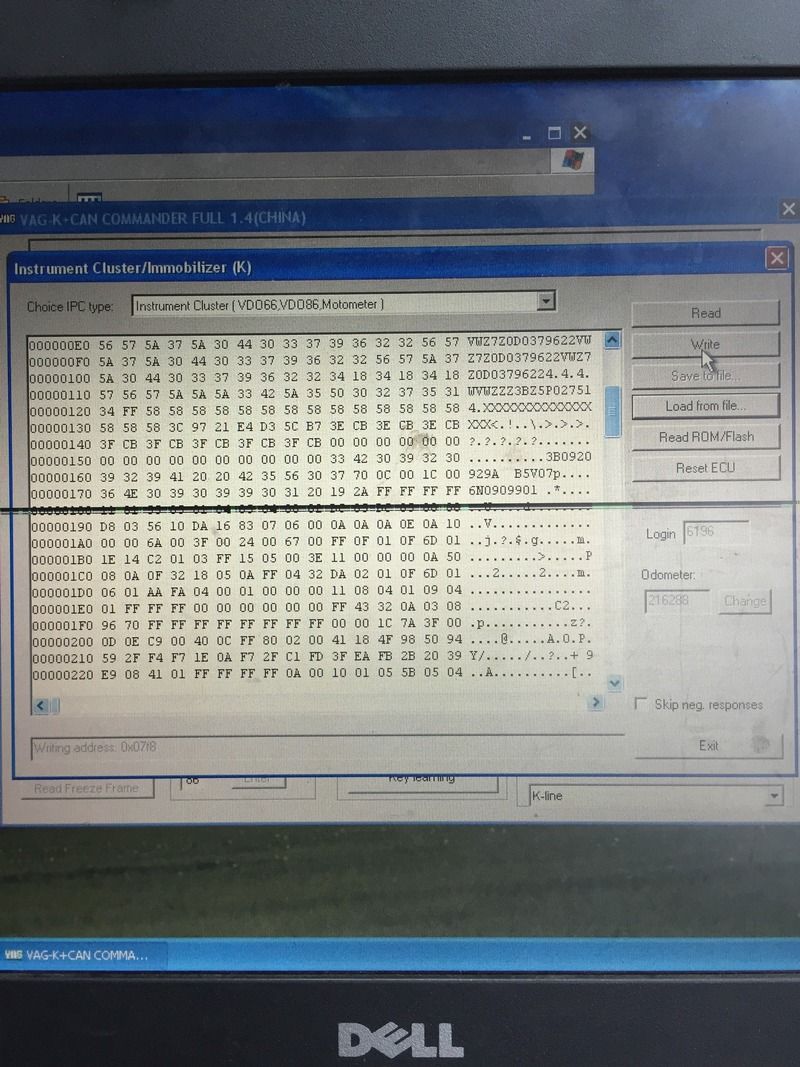 5. Go to file and save your file in a location of your choice as a bin file and also make sure you name it original copy of the eeprom dump for future reference or if you need to upload back to normal in the future. Once this is done open XV132 and then open up you eeprom dump file.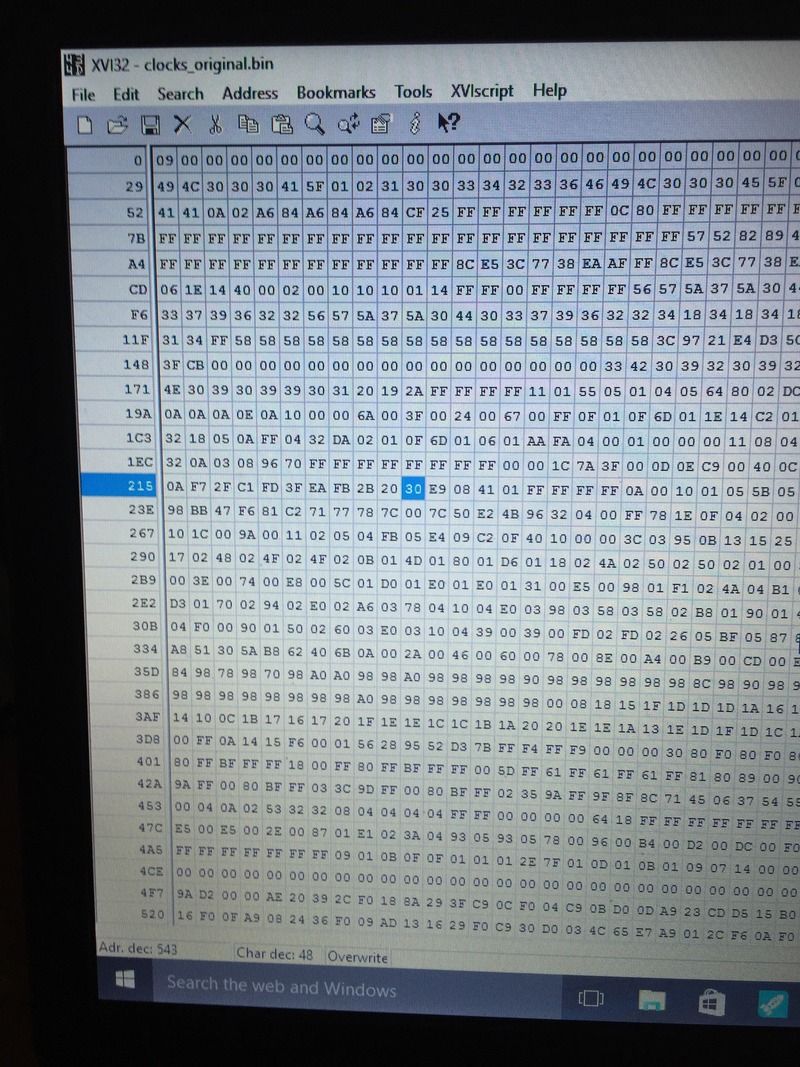 6. Once opened hit address at the top and then Goto.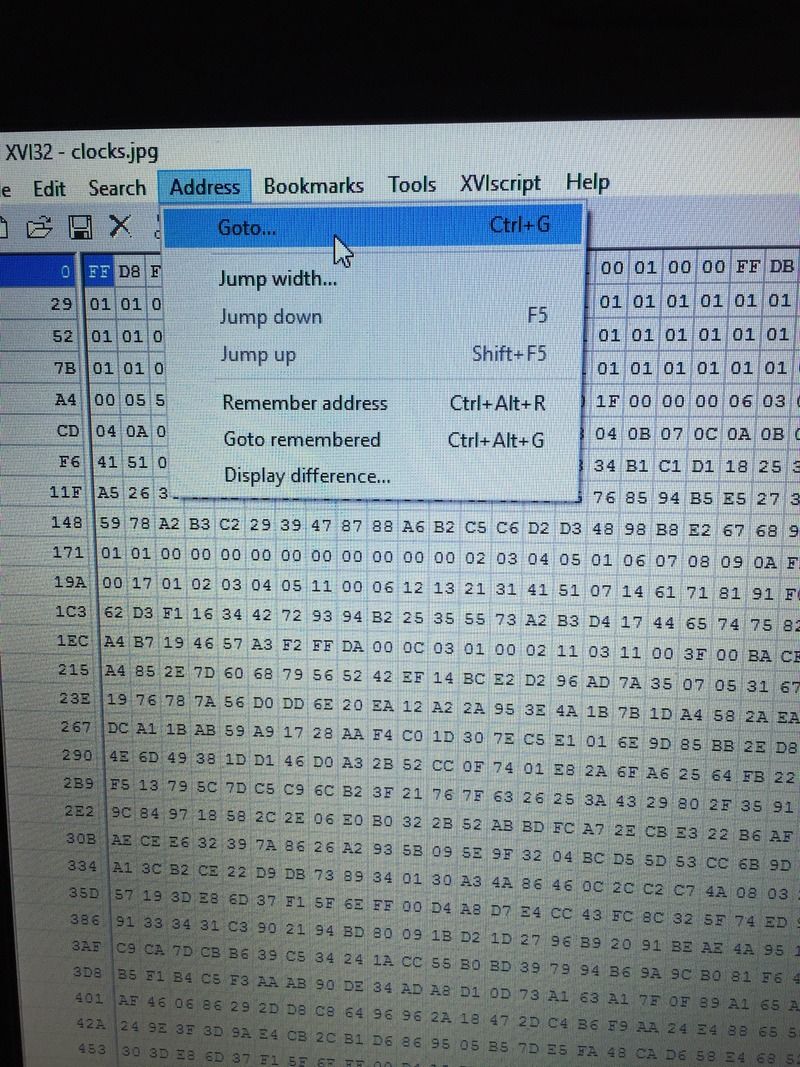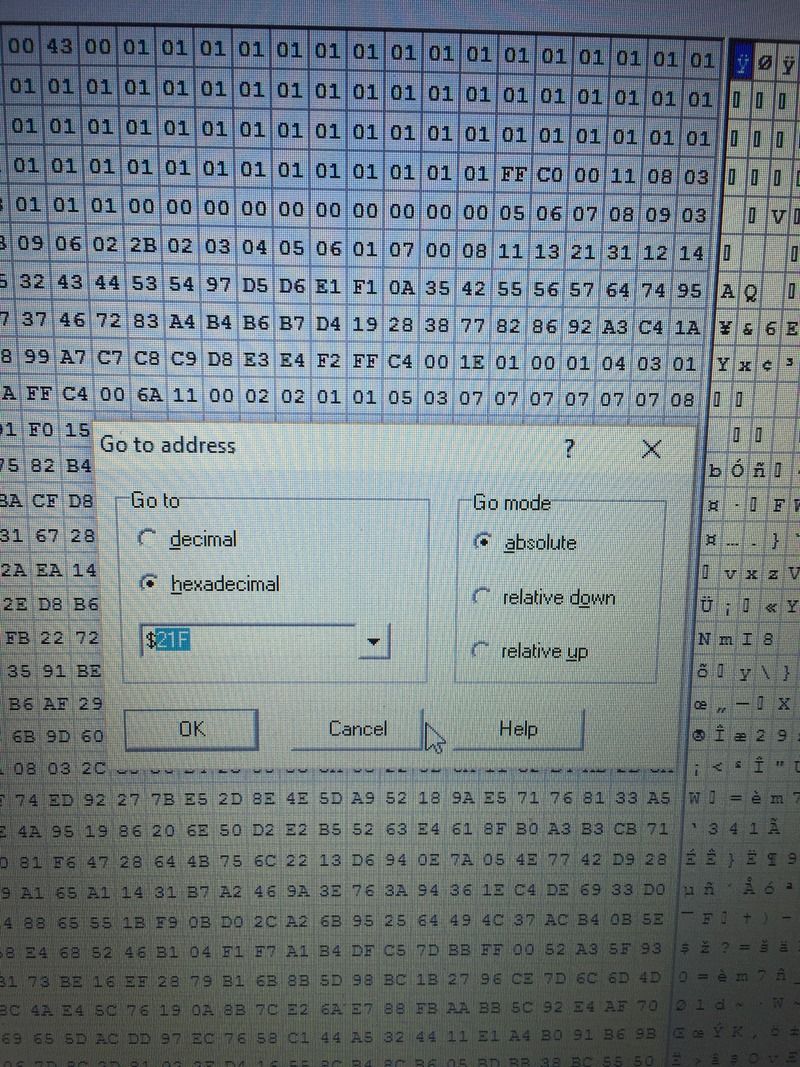 7. In the address part change the pointer to hexadecimal and enter the address 021f and you'll arrive here. The number in the blue box should read 30. If it doesn't then you cant preform the mod or its at a different address which may be at 01ED. If your all ok then double click the highlighted box and change the value from 30 to 39 or any of these below
33 - displays only
35 - gauges only
37 - displays and gauges only
39 - needles only
3B - displays and needles only
3D - Needles and Gauges only
3F - all lit up
After that then hit file and save as. I saved mine as clocks_mod.bin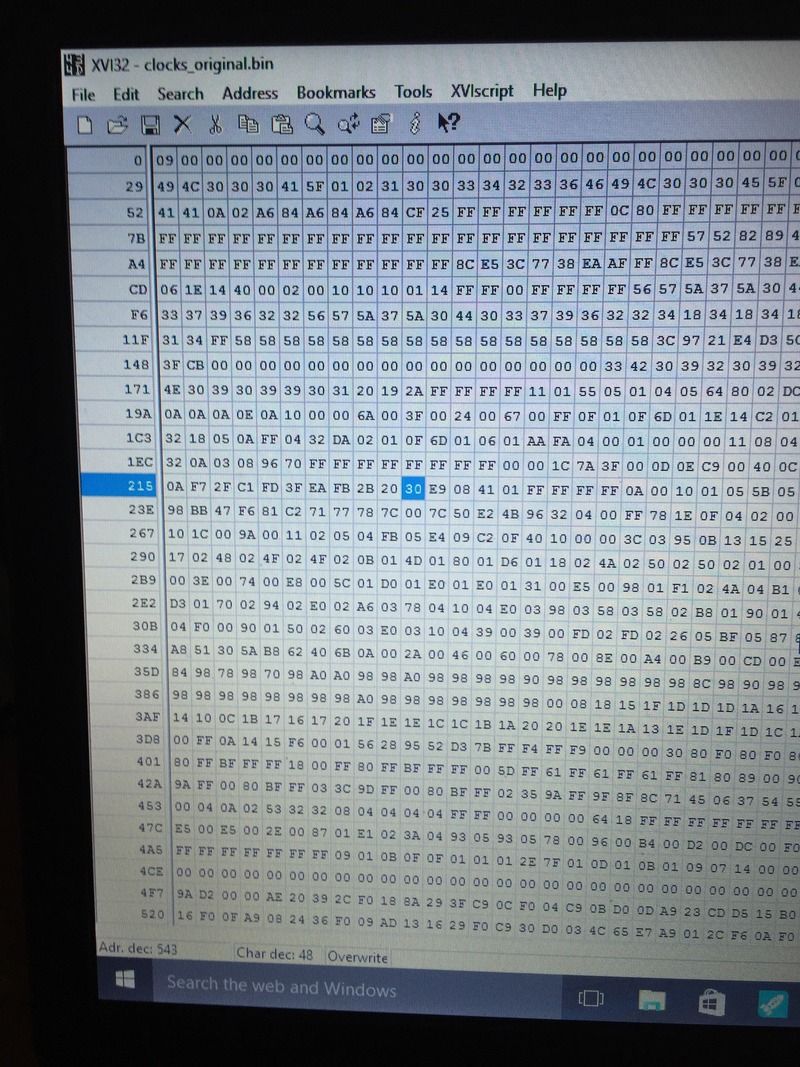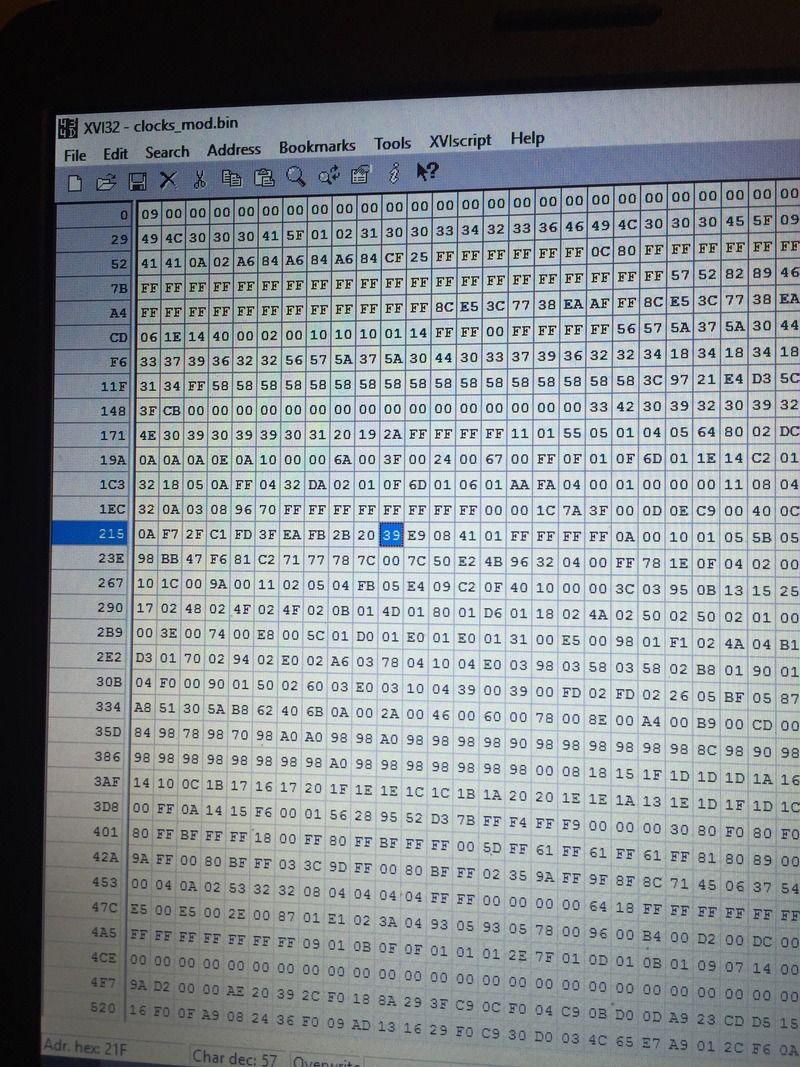 8. Close down XV132 and go back to Vag commander. Then on the screen you left hit the load from file button and then select the file that you've just modified. If your happy then hit the write button and wait for the load to complete. Once done shut down everything, disconnect the leads and switch the ignition off. Now you can either get out of the car lock it and wait 30 mins for the clocks to power down and then admire your handy work or if like me I couldn't wait so pulled the keys from the ignition, removed the cluster fuse from the panel and reinstalled it after 1 minute then put the key in and switched on the ignition. Hey presto it worked.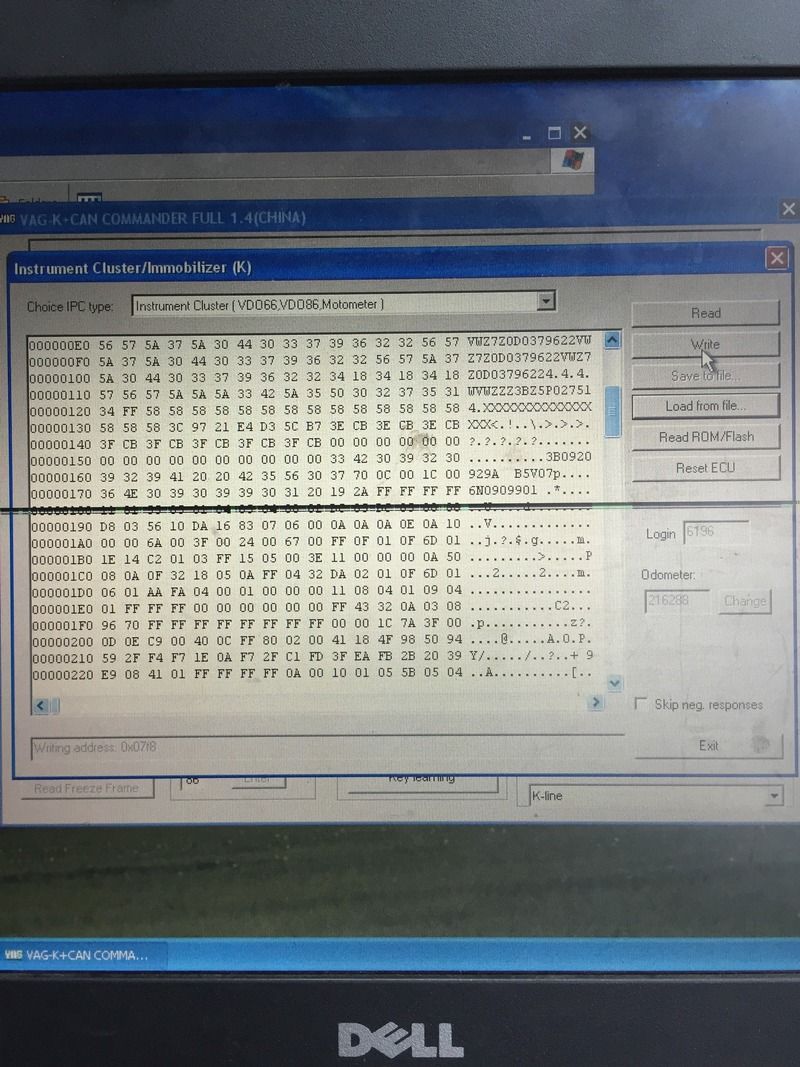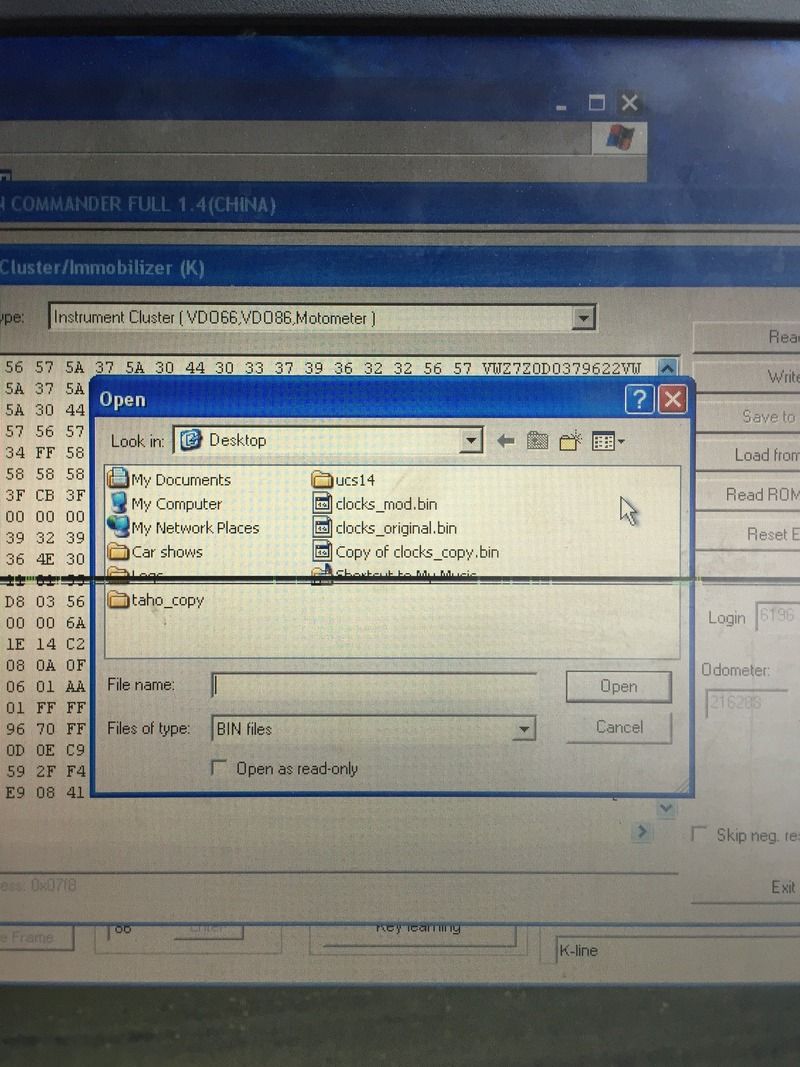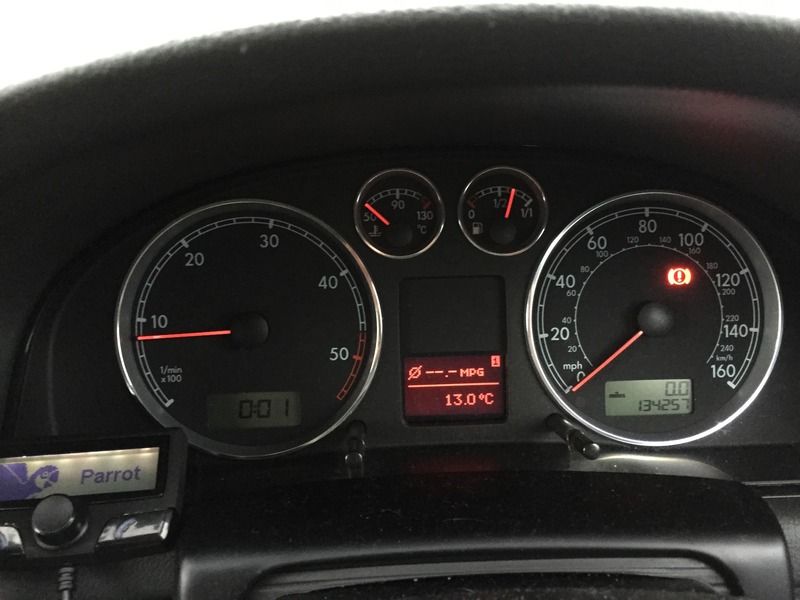 These other codes can be enabled too if you haven't got them.
The welcome message only works on FIS clusters not the regular MFA ones like in my pics
Adderess old/new
044E E1 E1 Enable Distance to empty (Disable DTE = C1)
044F 02 6B Enable WELCOME message